Electric scooter BlueTouch BTX250 silver
Model: Bluetouch BTX250 (e-Scooters)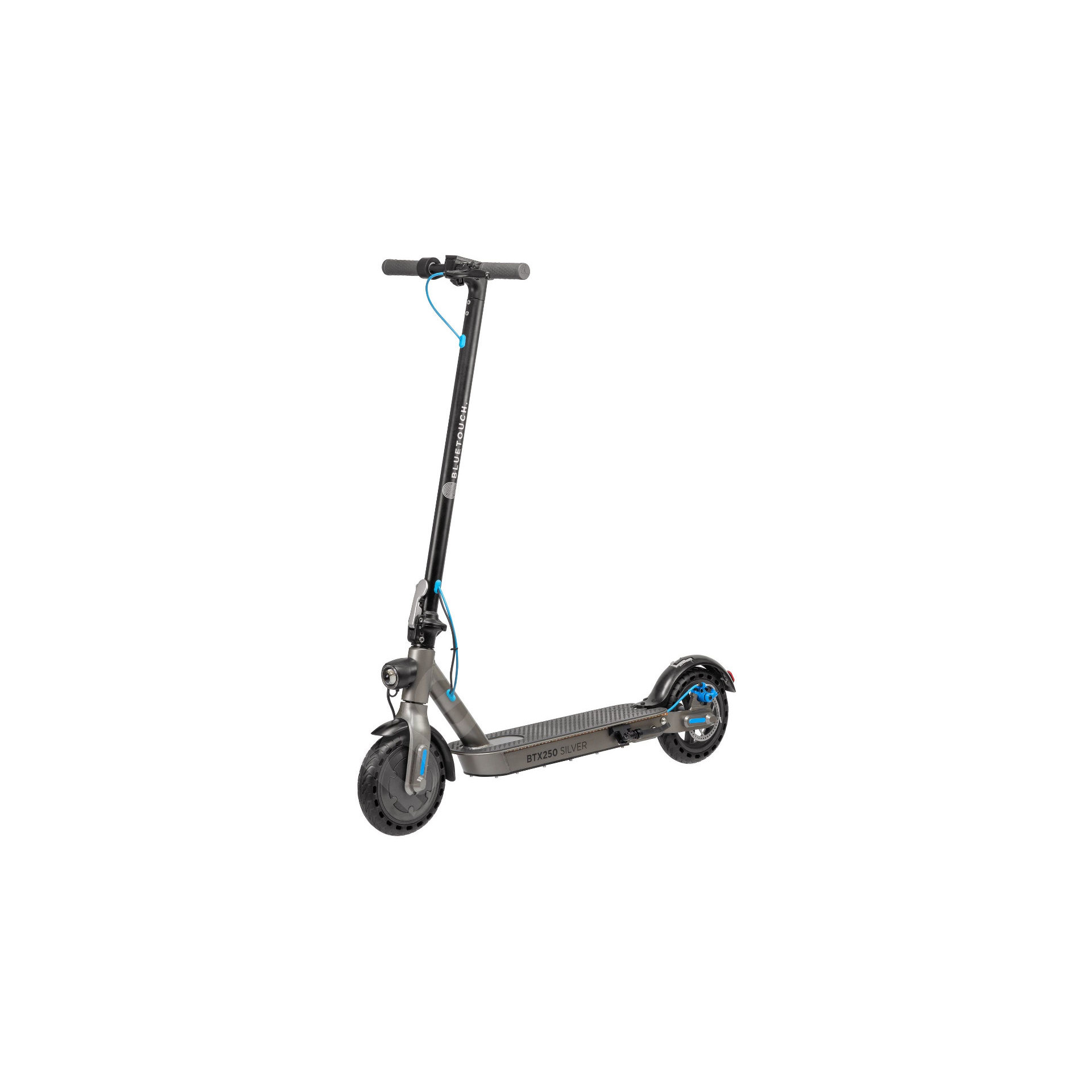 With this extra light scooter you will get the right freedom in the city and enjoy a lot of fun. The rear wheel suspension ensures a comfortable ride even on small potholes. You will avoid all traffic jams and save tens of minutes every day. It can travel up to 30 km on a single charge thanks to a high-quality battery.
Price
Deposit: 0,00€ (cash only)
Parameters
Electric scooter with a power of 250 W
Range for one battery charge: 30 km (under ideal conditions even 60 km)
Modern design look - elegant and minimalist construction with blue details
Lightweight construction - total weight including battery is 12.5 kg
Li-Ion battery with a capacity of 8 Ah
Load capacity up to 100 kg
8.5 "tubeless perforated design wheels
Front and rear 3D LED headlights
Rear disc brakes and front electronic brakes
Simple intuitive display
For a friendlier recharging of the battery, the connector is located under the handlebars
Convenient carrying of the scooter behind the front bar - hook above the rear fender
Adjustable rear suspension
High degree of protection - IPS 65
Note
Weekend means the time from Saturday 10:00 to Monday 12:00.
Frequently asked question dedicated to renting a bike